Is Toilet Paper Considered An Insurable High-Value Item in 2021?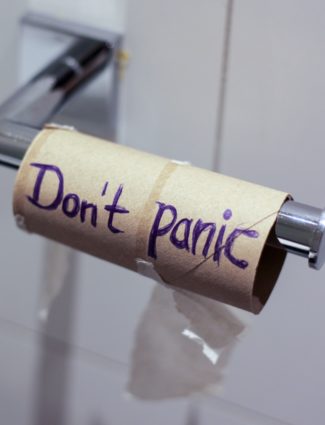 For those of you who started collecting toilet paper in 2020 – unfortunately, we are here to tell you that your collection is not considered a high-value insurable item in 2021! Quite honestly, we are hoping that trend was left in 2020.  You may, however, have some other items we need to look at. Jewelry, artwork, musical instruments, collector items, silverware, antiques, golf equipment, firearms, and cameras are all items that might be quite valuable and require special insurance coverage.
High-value items are covered under the "personal property coverage" on a standard homeowner's insurance policy. A typical homeowners or renters insurance policy has individual limits on these certain types of valuable and hard-to-replace items.  For example – jewelry is usually covered up to $2,500 for a combined value. If an individual piece of jewelry exceeds the $2500 limit there is no coverage for the difference, or for any other jewelry, unless additional coverage was purchased.
This limited coverage clause can leave severe gaps in your insurance policy!  If you are faced with theft or a total loss, some of your most valuables may not be replaced.
The good news is there is an easy and low-cost solution to this issue, simply "schedule" these items on your insurance policy.  How do you schedule items on an insurance policy? You send a list of information to your agent – description, value, etc. – and they will add it to your policy. Yes, it's that easy!  These scheduled items are frequently covered on an "all-risk" basis, so if anything happens you have coverage!